25 Feb 2021
The Picturesque Botanic Garden in Phuket
Botanic Garden Phuket is an extensive and thorough botanical garden nestled within the bay of Chalong, covering 2.4 hectares of land. It prides itself in a stunning majestic horticultural collection of tropical and exotic plants in several zones with each zone comprising different plant collections that present nature's artistry such as lush palms, herb gardens, aromatic plants, fruit orchards, orchid canopies, etc.
What to see at the Phuket botanic garden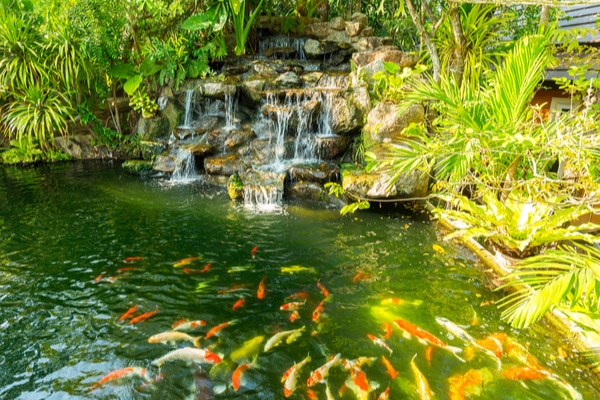 Guests will find the garden an excellent place to enjoy the beauty of nature and to learn about the nature of plants from all over the earth.  Phuket Botanic Garden is open to visitors as a recreational allure and a research center for many unique plant species. It offers an alluring day out for people who have an interest in gardening and botany.
The Phuket Botanic Garden displays different species of cacti with rare palm trees and aromatic flora. You can take a walk around the pond to admire beautiful waterlilies, lotuses, and Japanese koi carp. There is a large artificial waterfall that you can walk through. Remember to carry your camera to capture amazing scenes. at the fruit orchard and herb garden, you will discover rare plants and fruit and herbs and spices that you may have eaten at restaurants within Thailand. The fruits include mangos, mangosteens, bananas, jackfruits, santols, lychees, and rose apples: most of which are native to island nations of Southeast Asia and Thailand.
You should not leave without visiting the winter garden. It is a must-see. It boasts of many colorful flowers and trees that have been brought from the northern part of Thailand. Even though Phuket has warm and humid weather, the temperature in the room is always kept at below 20°C – quite refreshing after visiting other parts of the Botanic Garden in Phuket.
There is a display of a rice field and a small house that also has a vegetable garden- an exhibition of an average Thai farmer. It will help visitors understand how the average Thai farmer benefits from their farms, especially in the old days. Often farmers also have farm animals as chicken and pigs as well as a pond with fish. Their simple life can be a good inspiration and example for living a self-sufficient lifestyle.
The herb garden houses various herbal and medicinal plant species. Here visitors can also learn about the use of herbs in Thai daily life and the health benefits of various herbs. The cactus garden houses a desert plant greenhouse where various species of succulent plants and cacti are grown. The zone shows how plants were able to survive with very little water by adapting to a very dry environment. A nice place to relax for a while is the pond with water lilies, lotus flowers, and fish like Koi carp. You can buy a pack of fish food for 20 Baht if you would like to feed them. Across the garden, you will see several spirit houses. These intricately adorned small houses standing on pillars are meant to appease the local spirits.
Prices:
Phuket botanic garden price ranges based on the age of the visitor. The entry fee for non-locals is 500 Baht for adults and 300 Baht for kids aged 3 to 13 years. Ages 3yrs and below get in free. A valid photo ID is required. The Phuket botanic garden price for locals is considerably less and can be paid by showing a local driving license.
In Conclusion
The Botanic garden Phuket in all is a place where you can pleasure your sense of smell with the aromatic fragrances from the garden. Take amazing photos with various types of plants and even an artificial waterfall. Learn about the different types of plants as you explore the garden and gain knowledge of the Thai farmer. Food, drinks, and ice cream are available at the garden restaurant. There is a souvenir shop at the exit. Phuket botanical garden opens daily from 9 am until 5 pm.
Category
Recent Posts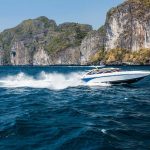 30 Jan 2022
Phuket boat price variations in 2022
read more