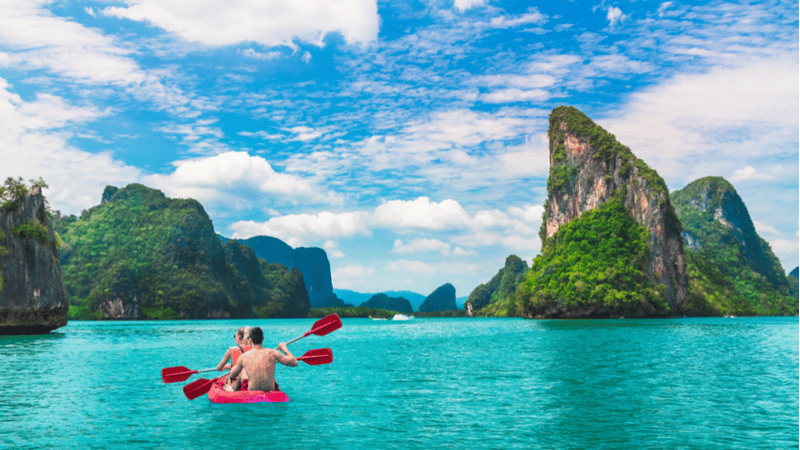 8 May 2019
Unforgettable Holiday Destinations for Aussies
Breakaway from winter by visiting one of these holiday destinations
Looking for the ultimate holiday destinations for your next trip out of Australia? Let's be honest we all love our sunburnt country but as the cold, dreary winter kicks in, it's not the worst idea to set sail on an affordable adventure. In this article, we'll outline, what we consider to be the best cheap holiday destinations for the Aussie looking for some fun in the sun. As well as some of the more costly, but memorable trips on offer to the avid adventurer. So, whether planning holidays with kids, a romantic getaway, or footy trips with your local club there is sure to be something that tickles your fancy!
THAILAND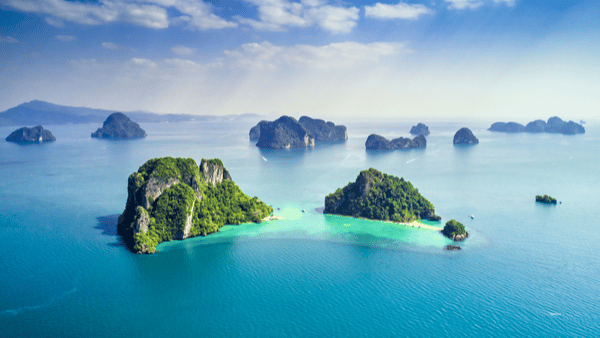 Rapidly increasing in popularity in terms of cheap holiday destinations amongst Australians over the past decade, Thailand has much to offer those keen for a getaway. Thailand is best experienced in the later months of the year but is always a fun-filled experience, no matter when you visit. Airfare costs are significantly lower during the middle of the year which makes it an ultra-affordable holiday for the budget-conscious traveler. Making it even more appealing is the incredibly low cost of living with food, groceries, and alcohol far cheaper than you'll find at home.
Thailand is filled with desirable cities to visit including Phuket, Bangkok and Chiang Mai. Where you plan to spend most of your time will be based around the type of holiday you desire. If you are looking to experience the ultimate nightlife holiday, then you can't look past Bangkok. To experience Thailand in all its cultural glory, Chiang Mai is a more attractive proposition. Or, if like us you love the incredible island scenery, water activities like scuba diving and snorkeling and chilling on the most glorious of beaches then Phuket is probably the choice for you. Phuket can also be considered the best family holiday destination amongst the three with plenty to keep the kids occupied. A boat trip to Patong Beach is a must and is best experienced as part of a private charter boat Phuket tour.
If you're more looking for a Thai trip with the boys (or girls) then Bangkok is a highly attractive option. The nightlife experience when traveling with friends to this city is hard to match when considering the cost of an enjoyable night. We highly encourage a couple of cocktails at one of Bangkok's rooftop bars, going to a night market to do some shopping and ending the night at one of the many hip and trendy Bangkok nightclubs!
NEW ZEALAND
OK, they may be our little brother, our noisy neighbor and we may have a history of losing to them in the Rugby, but New Zealand is absolutely a trip worth considering. The reason that we consider New Zealand to be one of the best holiday destinations is, simply put, thanks to its spectacular beauty and adventure-seeking options. The Aussie tourist has two options here to spend the majority of their time, the North or South Island (or both if you have the time!). Both Islands offer a spectacular trip, but each experience will be vastly different.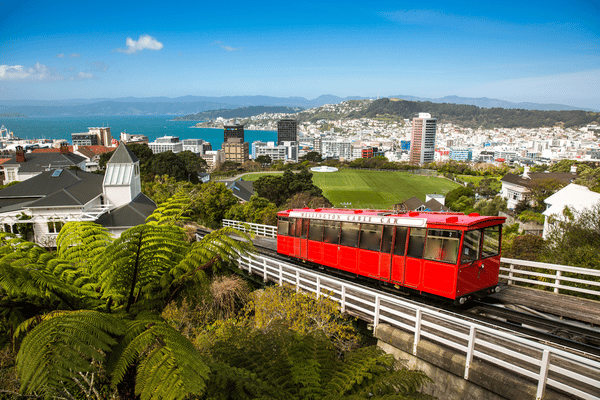 The North Island provides you with access to the two well-known cities of Auckland and Wellington. The city of Auckland provides you with plenty to do, the Sky Tower provides a panoramic view of the city or you can venture out of the city and visit Waiheke Island or Rangitoto Island and soak in the glorious scenery. Wellington also offers a spectacular experience. It sits on the southernmost point along the Cook Strait. We suggest boarding the city's main attraction, the red cable car and following its path to the Botanic Gardens.
If city adventures don't get you excited, then perhaps a Lord of the Rings tour is more to your liking.  This is easily considered one of the best things to do when on holidays with kids. You'll take in the shire set while also visiting some of the most well-known settings for some of the epic battle scenes that took place during the trilogy. These battle scene locations are immense in their beauty.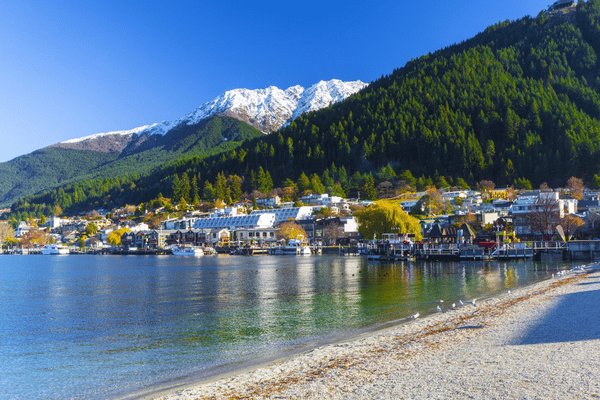 Alternatively, the South Island has much to offer tourists. Christchurch is the largest city on the island and is still recovering from the 2011 Earthquake which claimed 185 lives but is a city full of character and wonderful people. For the budding adventurer, South Island provides a laundry list of thrill-seeking activities. Skydiving, Bungee Jumping (a New Zealand invention), Swimming with Dolphins, ATV off-road biking, Horse riding, and Rock Climbing – there is something to cater for everyone.
In terms of South Island holiday destinations for couples or when traveling with friends, it is hard to beat a trip to Queenstown. This resort town in Otago is surrounded by epic mountains and lies on the shores of Lake Wakatipu. Sitting with your loved one or chilling with your mates while you sit on the Lake and soak in the view of the Southern Alps is an experience you really should consider!
BALI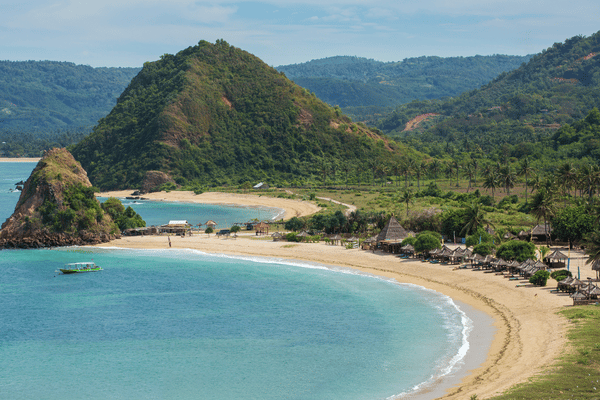 Australians have an incredible relationship with the province of Bali. A long-time favourite, especially for those looking for cheap holiday destinations or on footy trips, Bali provides an affordable holiday jam-packed with fun things to do. Though we warn you, if part of your requirements for an enjoyable holiday is to escape fellow Aussies then avoid Bali at all cost!
While many Australians have shown an increased reluctance to travel here in over the past 15 years, due to the 2002 Bali bombings and the carrying out of death penalty sentences to members of the Bali 9, Australians are increasingly returning to this wonderful location. This is due, in part to its ultra-affordability and also its close proximity to the top of Australia. Not to mention the fact that there is so much to do while visiting!
Our must-do list for Bali includes Temple visits of Tanah Lot, Besakih, and Uluwatu, venturing into the Rice terraces in Ubud, visiting the Goa Gajah archaeological site, and journeying into the Monkey Forest in Ubud. But it's not all about Instagram locations. Put down the phone and head out on the town in Kuta where you'll find cheap food options and, of course, plenty of cheap bars. The nightlife is what makes the Bali experience one to savor, so we highly encourage you to check it out!
JAPAN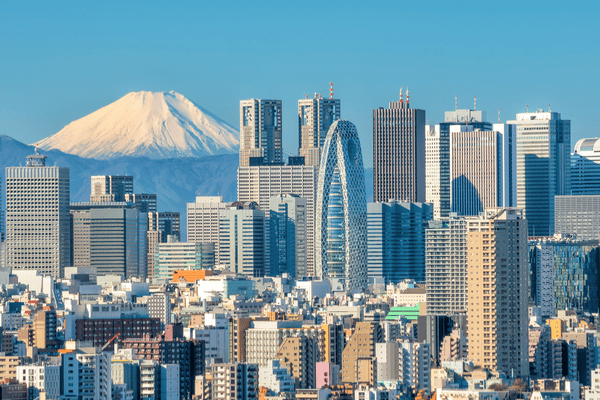 A much more expensive option but nonetheless one well worth considering is incredible Japan. We guarantee that a trip to this incredible holiday destination will require an extra couple of days (if not weeks) to experience in its full glory.  Undoubtedly, the first stop on this trip should be Tokyo. Be prepared for an experience like no other. Tokyo provides tourists with an incredible amount of varied options depending on your interests. If you're there for shopping, then consider your calendar full. Shopping destinations include Ginza, Shibuya (teen trendiness), Shinjuku and Akihabara (electronics hub) but this is by no means an exhaustive list of potential locations to hit the shops!
For those looking for more of a cultural experience while in Tokyo, our picks of the top things to do include:- visiting a sumo stable, reading a book on the pond at Togo Shrine, having a picnic in Shinjuku Gyoen, venturing into the Sonsoji Temple, and wandering through some Izakaya alleys.
Without doubt, the visual appeal of Japan is best experienced by venturing out Tokyo and into the rural regions. If staying in Tokyo, many trips can often be achieved in a day via the J rail train system. Undoubtedly our preferred holiday destinations that are near Tokyo include trips to the Fuji Five Lakes, Hachijojima Island and Kamakura City.
The Fuji Five Lakes provides tourists with the option of five spectacular locations to view the incredible Mt Fuji in all its glory. Each lake provides a different vantage point and a different experience, Lake Shoji and Lake Kawaguchi are our picks of the bunch.
Hachijojima Island can be reached by Ferry from Tokyo Central. This volcanic island is lovely and serene if you would like to escape the concrete and break up your trip with some greenery.
Kamakura City is as close an experience to Kyoto without venturing there itself. There are many incredible temples, shrines, and monuments to see here.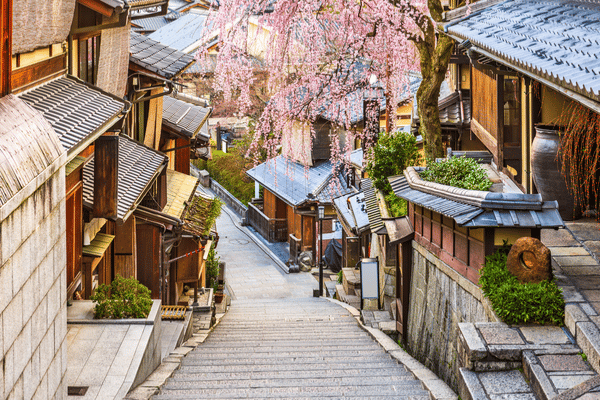 Speaking of Kyoto, this would be another great holiday destination on your Japan visit. Kyoto translates into 'Capital City' and this was the case for 1000 years until the seat of the Emperor was moved to Tokyo. The city of Kyoto remains the greatest ancient city in Japan and is located in the West of Japan. The ultimate to-do list of this location is likely to be filled with many ancient destinations. In our opinion, some of the most crucial stops on your Kyoto tour should include Kinkakuji and Ryoanji Temples, the Kifune Shrine, Yasaka Pagoda and Gion.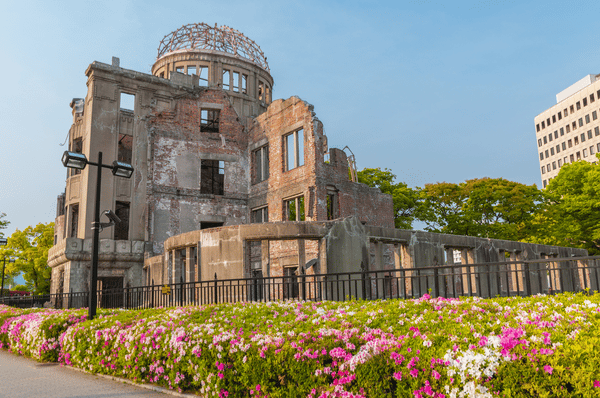 Our final suggestion in our ultimate holiday destinations guide is a trip to Hiroshima. Unfortunately, renowned for being the first city to fall victim to the use of an atomic bomb, there is much more to the city than this. With that said, our suggestion for the first place to visit in this city is ever entwined with those horrific events of 1945. The Hiroshima Peace Memorial was the only structure left standing after the bombing and, together with the surrounding Memorial Park, is a must-see for visitors. Other wonderful places worth visiting include Miyajima Island, Hiroshima Castle and Shukkeien Garden.
Common questions answered
Below are some of the most common questions briefly answered for convenience:
What are the cheapest holiday destinations?
Depending on the time of year, you can find great deals when looking at flights to New Zealand, Bali and Thailand and we'd consider these the cheapest holiday destinations overall.
If you were going to spend a little more, where would you fly?
Without question, we would head to Japan. We'd also ensure we had an ample duration for the trip in order not to miss out on the many places worth visiting.
What about the best family holiday destination?
The best family holiday destination in our opinion is Phuket, Thailand. Here, there is plenty to do for adults and children alike.
How about with the boys on a footy trip?
Either Bangkok or Bali would be affordable, great nightlife destinations for that end of season footy trip.
We hope you have found this article informative and that it has helped make your decision on the next great Aussie holiday that much easier. Wherever you end up heading we hope that you have a memorable adventure and that you forge memories to last a lifetime. If you end up in Phuket, don't forget to drop into Simba Sea Trips and say hello!
Category
Recent Posts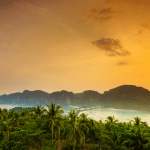 28 Aug 2021
The Best Phuket Daily Tours
read more