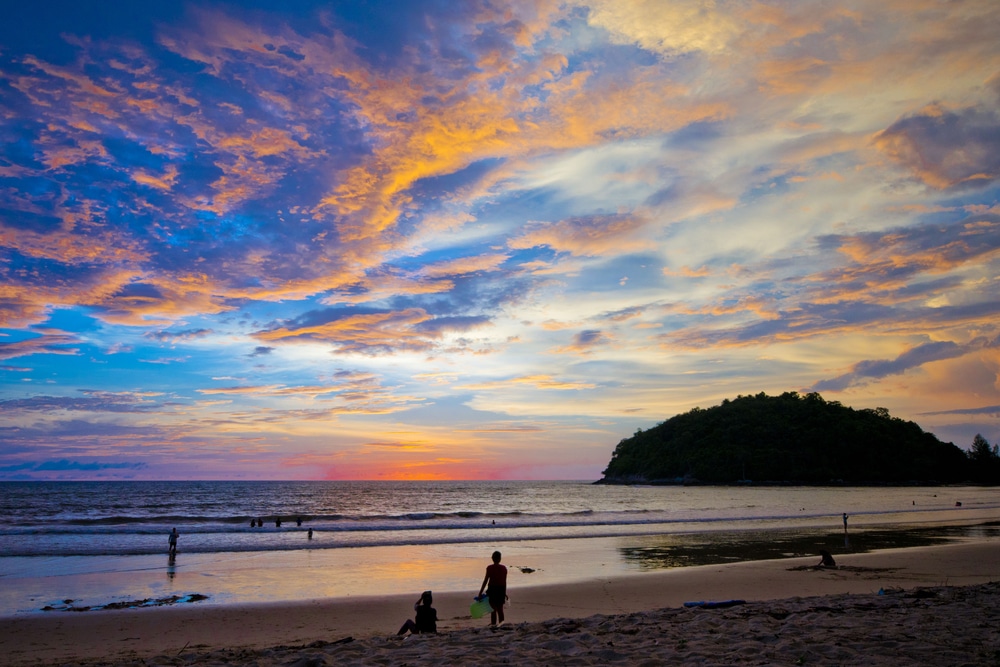 9 Mar 2020
Stretch out on Layan Beach
Why Layan Beach is well worth a visit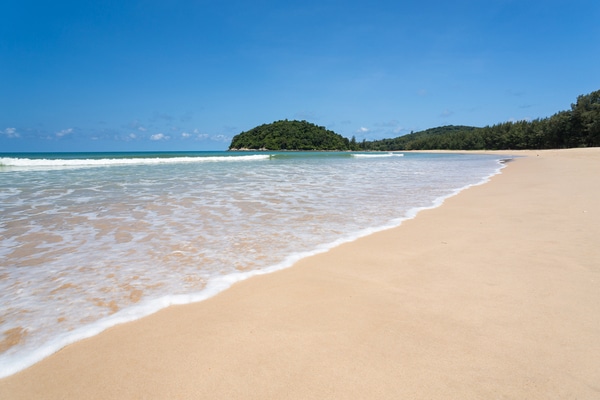 If you ever find yourself looking for a polite, quiet and beautiful beach in Phuket, then consider taking a trip to Layan Beach. It is one of the least populated tourist beaches on the west coast of Phuket. This is a beach that is picture perfect and a true paradise. Located just North of Bang Tao Beach, the strip of sand is divided into two. Basically, the southern side is kind of an extension of Bang Tao Beach.  It is privately owned land complete with stunning white sand and usual blue skies and has also been taken care of simply and beautifully.
More about Layan Beach Phuket
The thing is, it was just recently that people started talking about it and highlighting its beauty. Now if you are person who is looking to spend time and spoil themselves then you need to find Layan Beach because it is home to a significant number of beach resorts such as the Banyan Tree Resort, Dusit Thani Resort as well as the Angsana Laguna Phuket. You will also find small bars and restaurants lining up the beachfront all the way from Bang Tao.
Once you get to the very end of Layan Beach Phuket, there is a small restaurant that has beach chairs and palm trees. The restaurant offers Thai sea food, though not as cheap as you might expect. So if you are used to local prices then the food might seem a bit pricey.
Here, you can also have the perfect lazy afternoon. Plus, guess what? You can pamper yourself by treating yourself to a Thai massage (especially the Aloe Vera massage) in a bamboo house for just 400baht.
There is also a river that harbors small fishing boats at the end of the beach.  The river is special here and its best-known feature is the prominent island, Koh Kala, standing where the river reaches the sea. Koh Kala is connected to the mainland by a sandbar. You could also rent a kayak and enjoy Koh Kala and the lagoon.
Visit the infamous Dream Beach Club
One of the clubs you will find at Layan Beach Phuket is the Dream Beach Club. And true to the name, it is one of Phuket's best clubs. Here, you will notice a new crowd. They have great large sunbeds as well as great background music in the evenings. Great cocktails are served day and night. It's a fun place to spend over the weekends near the sea and their swimming pool. It is perfect for relaxing during the day, and partying at night.
Getting to Layan Beach Phuket
To reach this beach, you need to access it through Bang Tao. Continue driving until you reach a T-junction, turn right and drive to the end of the road. It is a short and easy drive. So go and enjoy the tranquility you deserve…
Or better yet inquire about including it as part of the itinerary on a private charter boat tour with Simba Sea Trips!
Category
Recent Posts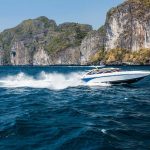 30 Jan 2022
Phuket boat price variations in 2022
read more