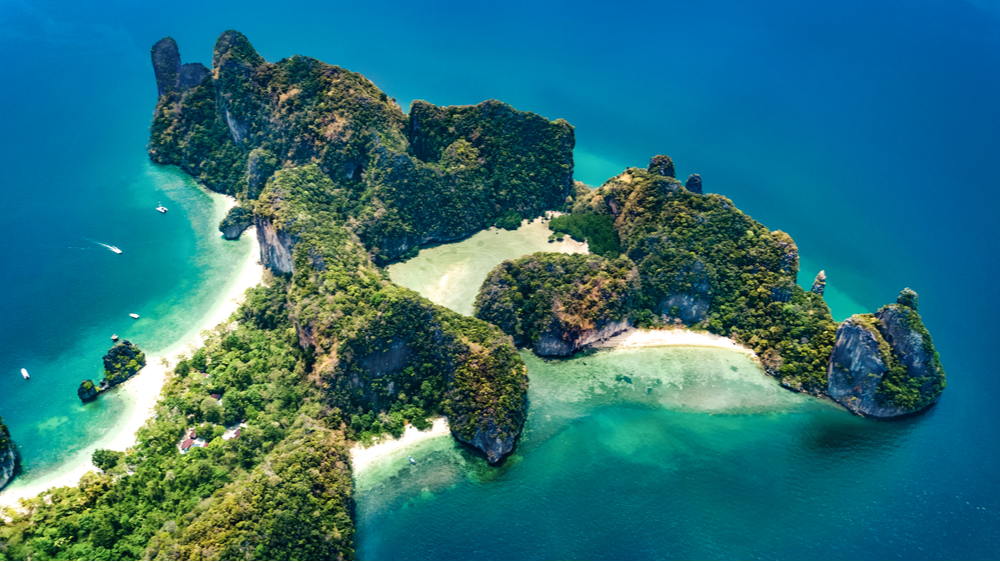 17 Jul 2019
Ko Hong Island
Experience the spectacular Hong Island  ­
Widely regarded as the crown jewel of the Krabi region, Hong Island is a must-see for tourist visiting Thailand. Known for its breathtaking scenery and crystal clear waters, the island­­­ is located within Thanbok Khoranee National Park.
Koh hong highlights
Pilae beach
Hong lagoon
Refresh your thirst at the Koh Hong shops
Things to do in Hong Island
There are plenty of exciting things to do in Hong Island. This is precisely why most recommend setting aside at least a complete day to explore the island. Below are our selections of the best hong island Thailand activities that you just have to experience for yourselves:
STROLL ALONG PILAE BEACH
Considered one of the most 'Instagrammable' locations in Thailand, Pilae Beach offers the perfect backdrop for that perfect photo. A glorious white sandy beach offers the perfect opportunity to stroll hand in hand with a loved one while embracing the company of huge limestone cliffs and casting your eyes on idyllic crystal clear waters. But don't stop there, grab a snorkeling mask and head out into the shallows for a glimpse of hundreds of tropical fish frolicking beneath the water's surface.
BATHE IN HONG LAGOON
If you are travelling into the area via boat then an absolute must is a visit to the Hong Lagoon. The exclusivity of this location (it is only able to entered via speedboat or longtail boat) ensures that you won't be elbowing others for space. You arrive in this location via a narrow rock opening and are instantly greeted with glistening crystal clear water that is surrounded by glorious limestone cliffs. It is the ideal place to slip on a snorkeling mask and explore the underwater life.  It's naturally also a fantastic place for a swim in total solitude.
REFRESH YOUR THIRST WITH A LOCAL BEER
Nestled between the two beaches located on Koh Hong Thailand are two small shops that offer the opportunity to purchase a refreshing beverage. This is going to be absolutely crucial if you haven't packed your own drinks and have been swimming the day away to your heart's content. Consider it a break well-earned as you pop open that tab and sink that beer as you cast your eyes on the superb scenery surrounding you. Do be warned however that the prices of drinks in these shops are much higher than you'll find on the mainland (so if possible just pack your own drinks).
Hong Island General Information
TRANSPORT OPTIONS TO THE  ISLAND
There are a number of ways that Hong Island can be reached. These include:
Via Plane having arrived at Krabi International Airport
Ferry from Koh Lanta or Koh Phi Phi to Ao Nang
With a Bus to Krabi Town then to Ao Nang
With a private boat tour operator
CAN YOU STAY ON KOH HONG ISLAND?
While you can't stay on Hong Island itself as it offers no accommodation to visitor, there is an abundance of accommodation selections available in nearby Ao Nang. There are affordable hotels that are strewn all through this region, be wary of the location of those that you are checking out because some of these hotels are situated far away from the beach (and we you'd be spending the majority of your time). Despite this, both main beaches on Ao Nang are reachable by scooter or taxi within several minutes.
WHAT HAPPENS UPON ARRIVAL
Once you anchor up on Hong Island Thailand, you'll be asked to pay an additional fee for use of the National Park. The fee, as of 30th June 2019, was 200 Baht per person. Following this you are then able to head straight to the beach in order to start soaking in the glorious beach and its surrounds.
WHAT IS THE LAYOUT OF KOH HONG ISLAND
The island is split into two by a gigantic rock. The most attractive section is that which is situated between the rock and the giant limestone cliffs. This is where you'll find most visitors, due to the idyllic snorkeling and swimming conditions, glistening white sand and breathtaking scenery. The less popular section is not as spectacular but may afford you a bit more solitude if this is something that you are after.
WHAT TIME IS BEST TO ARRIVE
Low Tide normally strikes the island in the afternoon which makes the swim much less enjoyable. High tide is ideally when you want to be immersed in the crystal clear waters so try and get there in the morning in order to enjoy this.
How to get to Hong Island
WHEN TO VISIT
While it is permissible to visit Hong Island Thailand all year around, the best time to visit is anywhere between November and May as the weather conditions will be ideal during these times. If you are travelling on your own accord, obviously you can venture to Koh Hong Thailand at your convenience but if you decide to go via an organized boat tour then make sure to check the tour operating schedule to ensure that the tour is open in the off season period.
LOCATION
Hong Island is directly off the coast of Krabi and is most easily accessed from Ao Nang Beach. The island can be reached in approximately 20 minutes by speed boat or in 45 minutes if travelling on a long tail boat.
THE WAY TO HONG ISLAND FROM AO NANG
If travelling of your own accord, the most important step in reaching Hong Island from Ao Nang is to get your butt down to Ao Nang beach. Here, you have the ability to buy tickets from the ticket booths situated in close proximity to the beach. At these ticket booths you choose the time and operator to reach your desired destination. The options here are rather limited as you'll need to rent a longtail boat (that accommodates up to six people). This option is available during the daylight hours (8am – 4pm) and will cost between 2500 and 3000 Baht.
Perhaps a better option for those not looking to pilot their own boat is to book a day trip to Hong Island with a reputable tour operator. This ensures that they take on the responsibility of getting you there while you are afforded the opportunity to relax from the outset. This also allows for the tour to launch from various regions of Thailand and not solely from Ao Nang.
WHAT IF I WANT TO TAKE A TOUR TO HONG ISLAND?
If you are looking for the most relaxing experience then we strongly encourage you to consider taking a tour to Hong Island instead of making your own way there. This way, you not only get to switch off while travelling to the area but you'll also find that the tour maximizes your time in the region by taking in many other stops along the way. The Simba Sea Trips Krabi Island tour is the perfect way to experience a boat tour of the region. The Simba Sea Trips tour includes the following stops:
Koh Hong Island
Hong Lagoon
Chicken Island
Phranang Cave Beach
Railay Beach
Lunch at Centara Resort
Coconut Cape
Thus, making this the ultimate tour of Koh Hong Island Thailand and the surrounding locations for those looking to chill and soak in the surrounds. Book your Phuket boat tours today!
Category
Recent Posts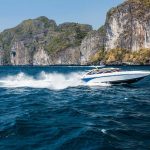 30 Jan 2022
Phuket boat price variations in 2022
read more