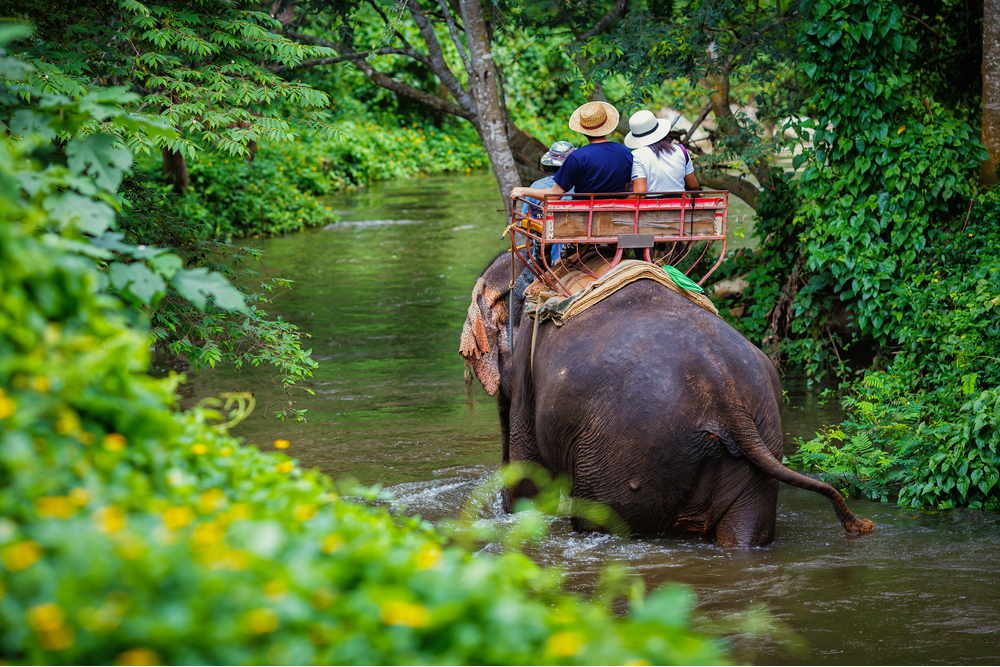 11 Jul 2019
Elephant Trekking Phuket
Elephant Trekking Phuket – What you need to know
Elephant Trekking Phuket is one of the most famous activities in Thailand and it is definitely bucket list material. Fun fact, the elephant is the official national animal of the country of Thailand. There are plenty of ways you can enjoy the company of elephants in Thailand. There are many people who visit places that offer Elephant trekking as an activity that you can do. At these places, you are able to take a ride on the elephant on a special seat mounted on his back, and go through jungles and nature trails that are around the sanctuaries and the rescue parks. There is elephant trekking available in locations across Thailand including Krabi, Koh Samui, as well as elephant trekking Koh Phangan.
Elephant Trekking Krabi
Elephant trekking Krabi is super popular since the elephants traverse through some of the most beautiful locales in Krabi. The jungle trekking is amazing. The vistas you can see on your ride are breathtaking and the nature is vast. Besides the ride on the elephants, some tours also offer some distance to be traversed on foot. Besides trekking, there is Krabi Elephant Sanctuary, where you can go and meet elephants up close, feed them and play with them. It is an awesome experience if you get the chance to go to the sanctuary. Feed and wash them and have fun with the elephants in one of the many sanctuaries for elephant rescue. If you are not that motivated to see Elephants in the Krabi Region, you can always bypass this activity and take a breathtaking Krabi Island Tour via boat instead with Simba Sea Trips!
Elephant trekking Koh Samui
Koh Samui is one of the most beautiful places in Thailand, simply because of its natural beauty. You can ride elephants in Samui and enjoy elephant trekking Phuket at its full potential. At Koh Samui, you will be able to travel through paths that not many people have seen and you will experience the tropical jungle first hand. During the elephant trek, you will see unspoiled beauty that will stay in your memory forever. The nature of the island is hidden away from tourists since the path you will take is a path that not many people do.
Elephant trekking Koh Phangan
Koh Phangan is another famous place for people to ride elephants during a trekking trip. Elephant trekking Phuket is a popular activity, but what you need to know about Koh Phangan is that the elephants are not native to the area, they are brought over from other places of the cooler parts of Thailand. Before you visit the trekking site make sure that the season allows for elephant trekking.
Activities like elephant trekking Phuket
Elephant trekking Phuket is a great opportunity to ride an elephant and see what Thailand hides in the beautiful natural nooks, but make sure that you also visit places such as the Elephant Jungle Sanctuary Chiang Mai, the Elephant Sanctuary Krabi and other elephant rescue park locations.
Visiting one of these rescue parks will offer you the chance to develop a different kind of relationship with these adorable and majestic animals. At the sanctuary, you can find many activities that you can do with elephants such as feeding and washing them. Many people play with them in ponds and there is where you can see how gentle and playful these beautiful animals really are. The opportunity of seeing these huge cuties in an environment where they feel safe, and they are having fun eating and interacting with humans is one of the best things to do in Phuket.
Elephant jungle sanctuary Chiang Mai
In case you don't want to go for Elephant trekking Phuket, you can still have an amazing time with elephants at one of the sanctuaries in Thailand. One of the most famous sanctuaries is the Elephant Jungle Sanctuary Chiang Mai.
The sanctuary has been around for some time now, and it has saved tens of elephants over the years, by offering them safe environments to stay and healthy nourishment, alongside everything they need to have a good life. This sanctuary can offer you something as, if not more exciting than elephant trekking Phuket. Once you arrive at the sanctuary, you will be able to undertake many activities involving elephants. You will be able to make medicine for the elephants and see how they are being taken care of at the sanctuary, you can have a relaxing spa day with elephants at the mud spa, you will be able to walk with the elephants to a river and wash them, you will feed the elephants, play and interact with them and so much more. Visiting an elephant sanctuary with your family can be one of the most unforgettable days you can have in Thailand.
The elephant rescue park is an amazing opportunity, to meet the most gentle and kind animals on planet Earth and spend a whole day with them. Not only will you get the chance to meet them, but you will also be able to walk through the jungle with them and see the nature around the sanctuary as well. You can visit the elephant jungle sanctuary, and the elephant nature park, by also booking it in advance.
Elephant Sanctuary Krabi
Also known as Krabi Elephant House Sanctuary, this location is also a great alternative to Elephant Trekking Phuket. This sanctuary provides an amazing place for people that visit, and for elephants to live. These guys are responsible for saving many elephants by providing them with a place to stay and humane conditions to live in. It's a great opportunity to meet these cute giants up close and spend a day with them. You will find many activities such as mud baths, feeding and washing the elephants, having a walk through the jungle with them, swimming with them and much more. If you are a lover of animals and love elephants in general, you will remember a day at this sanctuary forever!
Which elephant sanctuary Chiang Mai or Krabi?
Both of the sanctuaries will offer you unforgettable days with elephants and you will have a great opportunity to see how these amazing animals function and act in their Elephant Thai natural habitat. You will also make your way around the elephant camp and see everything you need to see and learn about these animals. The only thing you will have to think about is where you are currently located. The two parks can be accessed via different parts of the land. See which one is closer to you and choose accordingly.
Elephant nature park what to bring?
The most important thing to have with you is drinking water. On the elephant trekking Phuket tours they may sometimes offer some water or a snack, but, keep in mind you are in a tropical environment and a bottle of water is crucial for every trip.
If you have some extra space, bringing a snack or two could help as well. At the elephant sanctuary, you may find places to get something to drink or eat but being prepared never hurt anybody.
Elephant hills Thailand – What to wear?
The best thing you can wear is a mosquito repellant! Remember that you will be visiting jungles and natural areas that are usually packed with mosquitos. If the weather permits for it, a light shirt could also help you have a comfortable day without worrying about bugs too much. Wear comfortable clothes and don't forget your swimsuits if you are planning to go for a swim as well.
Elephant trekking Phuket – the adventure of a lifetime
Whether you are going for a trek or visiting the elephant sanctuary you will have fun no matter what! Visiting Thailand is a huge opportunity to meet elephants, and you can do it in many ways. These huge gentle giants can offer you unforgettable memories and the adventure of a lifetime. Elephant trekking Phuket is your chance to create eternal memories, and the elephants will remember you forever as well!
If you are interested to know more about Phuket city make sure to check our guide.
Category
Recent Posts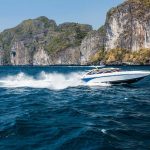 30 Jan 2022
Phuket boat price variations in 2022
read more