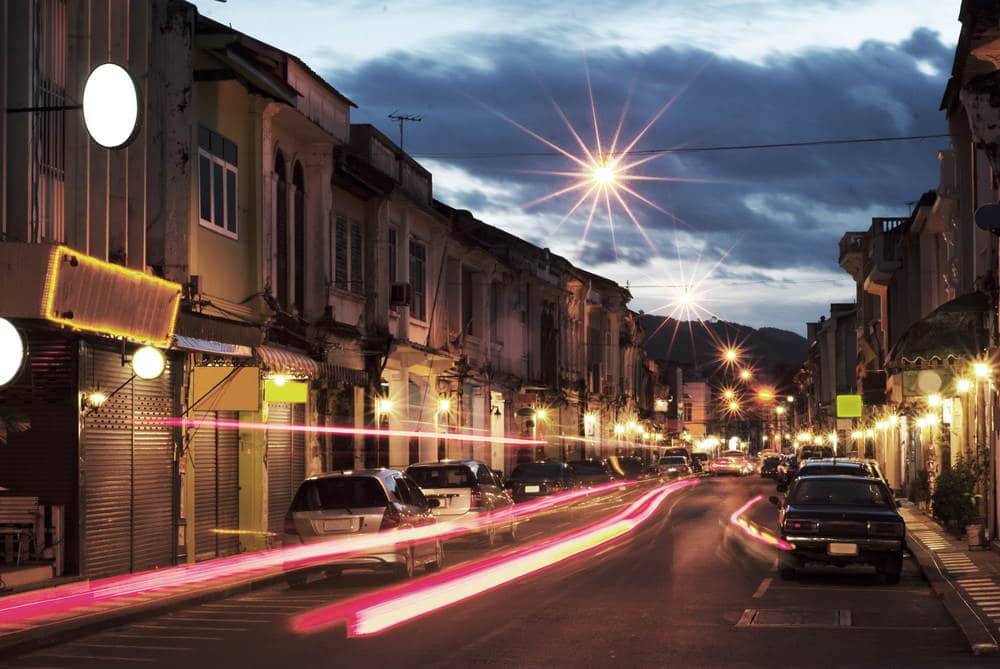 17 Jun 2019
Phuket Old Town
Phuket Old Town
Phuket Old Town – Things to do and have fun!
We all know that there are many things to do in Phuket. Visiting Phuket Old Town is recommended to start with as it has is own history to share. In this historical centre of Phuket, you will be able to discover Phuket inside out. Discover all things Phuket within a space that inspires awe and respect for what Phuket was and what it has come to be. In addition to that, Phuket Old Town also has plenty of activities and things to do besides learning about the history of Phuket. From old markets to weird upside-down museums and amazing food, Phuket Old Town is an amazing place to go when visiting Phuket!
There is certainly more to discover about Phuket City but let's jump into the top things to do in Phuket Old Town.
Learn the alternative side of Phuket
One of the best things you can do in Phuket Old town is visit places such as the Thai Hua Museum which is the most renowned museum and exhibition of Phuket. There you will find plenty of history about Phuket and you will be able to see plenty of information come to live with art and architectural artifacts available. Used as a function hall some times, nevertheless, you can still visit it as a museum. Inside you will find tools from the era when Phuket used to be a tin mining center in the cute courtyard located in the middle of the building.
Besides the beautiful courtyard, you will be able to find numerous exhibition rooms where you can watch plenty of short films about the history of Phuket and you can discover all the connections that Phuket and China formed over the years. Unravel decades of information within the walls of this inviting museum. The museum is close to Krabi road and it is a must visit when you are at the Phuket Old Town.
Feel the spirit at Jui Tui Shrine
Jui Tui Shrine is usually part of all the Old Phuket Town Tour itineraries since it is one of the most beautiful Chinese shrines around. This shrine is visited by huge crowds of people each year since it is one of the most important attractions in the city. The shrine itself has undergone many renovations and it is devoted to Tean Hu Huan Soy.
Make sure you get to know what fortune sticks are and get to know what the future holds for you. In addition to that, it's good to know that lots of people come here to celebrate personal occasions as well. For example, locals may come to the Shrine to celebrate something happy or sad that happened throughout their week. Locals are spiritual and they love sharing their emotions at shrines around the city, and this being one of the most important ones, it's crowded by people visiting to express their emotions.
Embrace color at Soi Romanee
The vintage buildings in the street are Sino-Portuguese style shop houses, that are very traditional in this specific road and it is a cool vision to see in the middle of the old town. You will fall in love with the little shops available on this road and you will also find some very cute cafe bars and guest houses in the street. Taking a walk through this street can be a breezy night out as well. Enjoy the explosion of color on the buildings and see the clear sky without all the messy wires you can see throughout the rest of Thailand.
With Chinese inspiration, you can feel a different vibe in this street and feel somewhere entirely new while crossing it. If you are visiting Phuket Old town with your significant other, then this is the road where you want to go! This is one of the most romantic places in the whole Phuket Old town and you will find plenty of activities to do there together. From a romantic dinner to exotic drinks and more. This is one of the most romantic places, that used to have a naughty history in the past, by being a famous red light district in the area.
Shop till you drop in Phuket Old Town!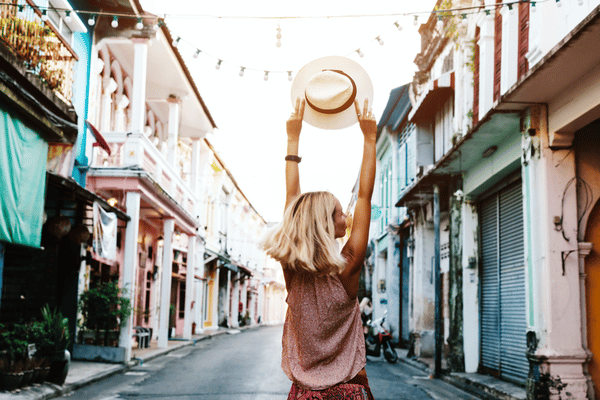 You will find plenty of markets in Old Town Phuket. And each and every market has its own charm. You will have plenty of opportunities to shop affordable clothes, shoes, souvenirs and everything in between! The markets in Phuket are amazing and super popular among tourists.
Phuket Town Night Market
Phuket Weekend Market, Naka Market, or Phuket Town Night Market is the perfect opportunity to buy things you need (or not) at super affordable prices that you will probably not find as competitively priced anywhere else. It's a form of a street market that is well known as one of the best local markets in Phuket.
At the Phuket Old Town Market, you will find a huge range of products. Maybe too huge. You can find everything from a second-hand handbag, to a mobile phone, bootleg CDs, rings and accessories. Everything you would expect from a market and more can be found at very good and affordable prices in a street. This makes shopping in Phuket a mix of urban and exotic experience.
In our opinion, the best thing about this street market is having all the amazing smells from the food tickling your nose. Old town Phuket night market is the place to find some of the best local snack foods! While Old Phuket town shopping, you will NEED to give the local snacks a try! Thai food as we know is brilliant, but there is something magic about a local street shop selling fresh food made on the spot. It just tastes better. And you can have a refreshing drink there as well, not to mention all the fruit available!
Phuket Walking Street
Another place you can go for shopping but mostly for food and souvenirs is the famous Phuket Walking Street. This happens on Sundays. This is also known as the big market, and you will find one of the biggest selections of food and souvenirs you can take home, but also some weirder stuff along the way. You can find grilled squid, pork and chicken, alongside fresh fruit juices and desserts that smell amazing from meters away!
Embrace the different vibe of the old town!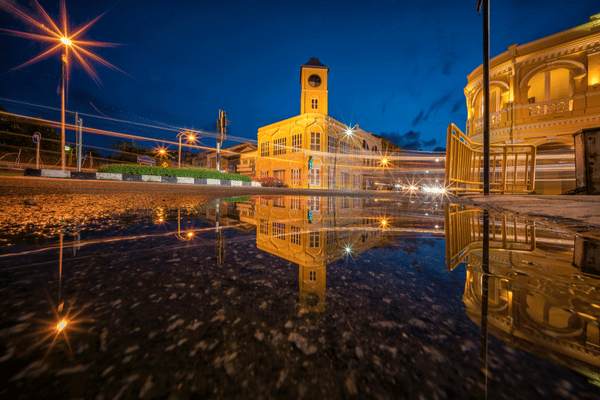 See the amazing street art, learn about the history of the place, visit the museums and the iconic markets of the area and discover a whole new side of Phuket with plenty of activities that will open your mind further than the classic party-culture of Phuket and the beaches. Phuket is one of the most magnificent places on earth and it is worth a history lesson. Phuket Old Town is the best way to learn about the history of Phuket through a myriad of activities you can do while learning.
Thailand has some of the most amazing places in the world, with Phuket being one of those and with the area of the old town you can learn something more about it! So make sure when visiting Phuket to go through the old town during your visit! Maybe it's not somewhere you would spend an entire 2 week holiday at, but the Phuket Old Town is for sure a place of significance that should be visited! While exploring Phuket Old Town, consider booking a private boat tour with Simba Sea Trips. Located at the Royal Phuket Marina, we are only a 15 minute drive away!
Category
Recent Posts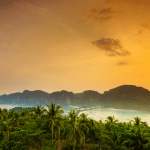 28 Aug 2021
The Best Phuket Daily Tours
read more