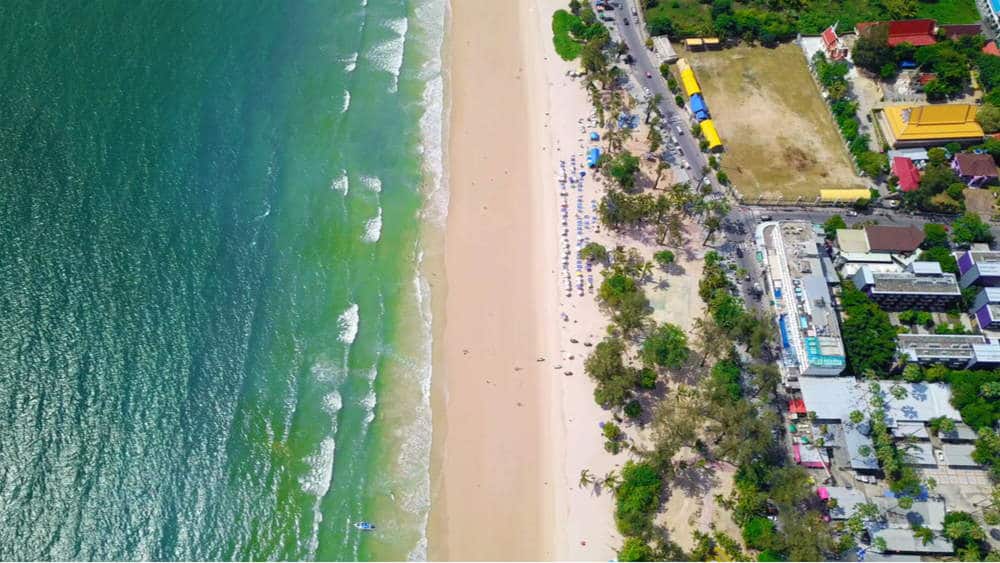 12 Jun 2019
Bangla Road Phuket
Bangla Road Phuket and everything you need to know
Bangla Road Phuket is one of the busiest streets in Phuket, and for a good reason! If you ever find yourself in Patong and close to Patong beach, then it is super easy to go to Bangla road. You just have to walk for a few minutes and you will find yourself there. Or take a Tuk-tuk, and you will be there in no time whatsoever. Bangla Road, Patong, is considered to be the epicenter of nightlife in Phuket. There, you will be able to find many places to have a great night and it has something to cater to every taste.
What to expect to find at Patong Bangla Road
During the day, you can still have a walk to Bangla road, since it is only a few mins walk from the beach. But the real fun at Bangla Road Thailand starts after 6 pm in the evening. For Phuket Nightlife Bangla road is one of the best solutions. People visit this amazing road from all over the world, and many know it as THE place to visit for nightlife in Phuket. When in Bangla road Patong you will be able to find the following activities:
Visit the beach near the Bangla road
Soi Bangla is even better when you have a hotel within walking distance. Near the famous road, you will be able to find a beach that you can visit. It is a beautiful beach with cool waters and white sand. The beach itself is super famous with the people who are visiting Patong and Phuket. There are plenty of activities at Patong Beach and you can have plenty of food and drinks at various establishments in the area. Find your spot on the beach and spend your day there until it's time to go do something more exciting. The Patong Beach Bangla Road is one of the most exciting beaches you can visit in Phuket with loads of people visiting it every day. Near the Patong Beach Bangla Road, you will also find the JungCeylon Shopping Center, where you can go for some shopping after a day at the beach.
Grab a bite at Soi Bangla
Phuket Bangla Road has some awesome food at probably the lowest prices around. You can visit a whole new fresh market of food options and check out the restaurants that serve plenty of flavorful local dishes. One of the reasons that people fall in love with Thailand, Phuket is because of the amazing cuisine that the place is renowned for. No matter how many times you visit you will find something amazing and super tasty to entertain your taste buds with. And Bangla Road Bars and restaurants offer some amazing flavors for you to remember forever. Finding food won't be difficult since there are plenty of options available for every palette.
Have drinks and enjoy the Bangla Road Nightlife
Once the time passes and the sun goes out, the road turns to a whole new experience. If you live at any of the hotels near Bangla Road Phuket, then you will be able to spot the road at night from your balcony! It's a bright gathering of lights and happy people walking around enjoying the beer bars, live music bars, and the loud music. During the night there are numerous places you can have a drink and listen to music! You can find places with a huge bar area and a dancing area in the middle where you can enjoy pole dancers plying their trade! You won't only find drink bars there though! There are plenty of Go Go Bars as well if you are into that kind of entertainment. There are many bars where you can go for a snack and a simple drink. There you will find amazing drinks that won't break the bank since most of the drinks are incredibly well-priced.
On Bangla Road, you will find many famous old bars as well. Some of these famous bars are the U2 Bar, the Aussie Bar, Sunset Bar and the now updated Soi Tiger and Tiger Entertainment complex. The Tiger Entertainment Complex is a place where you can spend a whole night since it consists of 3 tiers for you to explore. You can sit at any one of the bars in the street and have fun, while watching all the different kinds of people walking by.
Now if you are looking for another kind of fun, you can visit all the Go Go bars situated on the road of Bangla. Soi SeaDragon is one of the most famous places to go for Go Go Bars. At many Go Go Bars you will also get the chance to experience such things as Ping Pong shows and more! Just make sure you keep in mind to avoid some more expensive and less friendly places such as the Moulin Rouge.
Sex tourism is not unusual in Thailand, Phuket so be aware you may encounter some unusual scenes at some of the shows that you can see along Bangla Road.
Dance your heart out at Patong Bangla Road Nightclubs
If the night is still young and you can take some more, then visit some of the world famous Bangla road nightclubs! Bangla road is world famous for the nightlife and the entertainment it can offer to visitors and that is one of the reasons that it is always packed. People know that if they visit Bangla Road Thailand, they will have a good time no matter what. The nightclubs are a big part of the huge nightlife in Bangla. Places like Illuzion Phuket are famous for the huge parties and crowds that attend the clubs. You can dance all night long in a crowd of people that are not judging you if you dance good or bad since they are likely already kind of tipsy off the nicely priced drinks at the bars. You can let yourself dance as much as you like and have an unforgettable night with friends! Just make sure that you always drink responsibly and you feel safe doing it. If you have those two under control then your night is about to be amazing. You may need a day to recover though… and If you would like to get away from the hustle and bustle of Bangla Road, then Phuket Tours with Simba Sea Trips is the ideal activity!
Bangla road Phuket can offer the most unforgettable nights in Phuket
When in Patong, Phuket, make sure you visit the Bangla Road since it is something that no one should miss during their visit in Phuket. You will have an amazing time at the Patong Beach Bangla Road, and you will have the chance to walk the famous street later in the evening. You can have amazing food, and drink affordable and tasty drinks at the many bars, visit shows that you have never seen before, see Go Go girls dancing to the latest hits, hang out with lady boys on the streets, and end up your night with a lot of dancing and fun at some of the most amazing and biggest clubs in Thailand, if not the whole world.
The people at Bangla are inviting, and it is a heavenly place for tourists and visitors since they can find something that can appeal to any taste. So, wear your comfortable clothes, and visit Bangla Road Phuket for an unforgettable night, or more.
Category
Recent Posts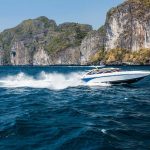 30 Jan 2022
Phuket boat price variations in 2022
read more