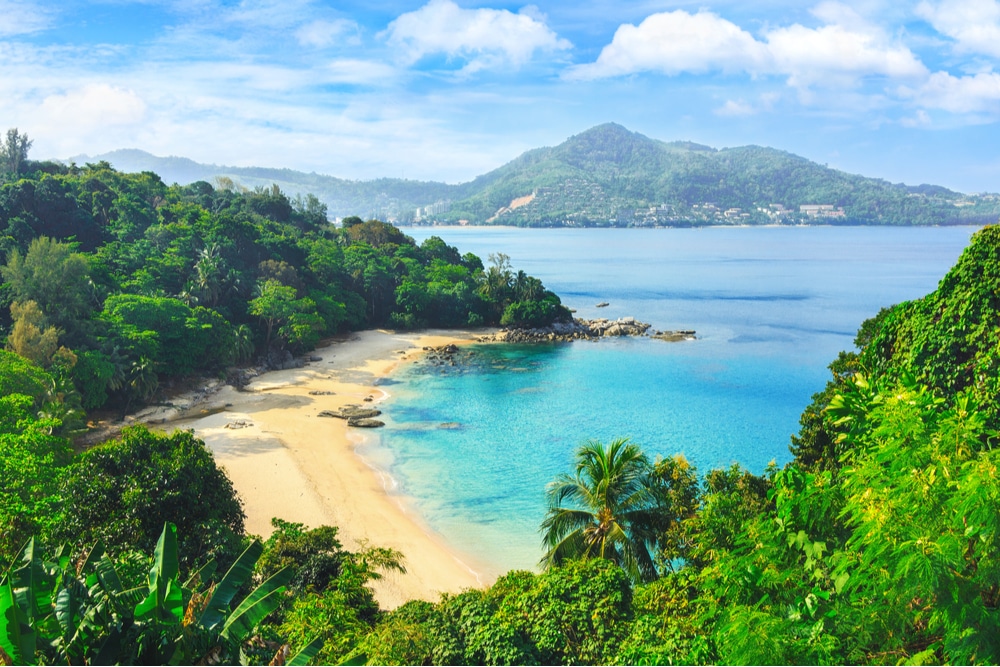 5 Feb 2021
Laem Singh Beach
The wonderful Laem Singh Beach
Did you know that Laem Singh Beach was once inaccessible? That's right! Most visitors were really disappointed when it was closed in the month of April in 2017 because this fantastic beach is just beautiful in whatever weather. For those who have been to the Caribbean or have seen photos of Caribbean countries, you can get the feel of what we mean. Evergreen palm trees swaying on the sand… What's not to love there?
Located between Kamala Beach and Surin beach, you can now have this hidden gem almost to yourself. Much as Kamala Beach and the Surin beach are usually so packed especially during peak seasons, if you are looking for a quieter beach, the beautiful Laem Singh Beach Phuket is where you need to be heading because it usually remains pretty deserted.
So what is the reason for this beach being considered a deserted one?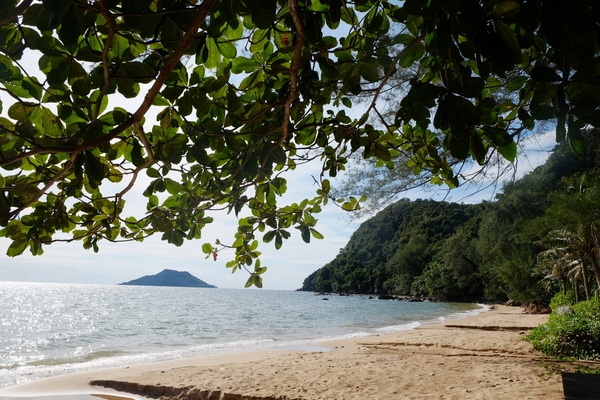 A couple of years ago this beautiful beach was the place to be. It used to be jammed with people and it had so much life and activities. People just couldn't resist it. Now, what happened was that a dispute over land ownership arose. So the owner of the land decided that that was his private property so people weren't allowed to pass through the land anymore.
For a whole year, the beach was not accessible to the public. People were really disappointed and complained a lot about this. They had no idea why Laem Singh Beach was no longer accessible. Later, it came to be known that it was because that piece of land had been sold to the very known Mandarin Oriental Hotel in Bangkok.
Breakthrough!
So come the end of 2017 someone figured that much as it was forbidden to cross the land, there was another way. No one had forbidden using the sea to get to the beach! People then started using small orange boats from Surin Beach which opened up business opportunities for the locals. Getting a boat to Laem Sing is 100 baht per person. Finally, people could enjoy their beautiful beach again.
Things to enjoy at Laem Singh
Now I know we have been talking about this little beach being deserted. This one has its own surprise. Built on a wooden terrace on the rocks of the beach is a very humble but superb Thai restaurant. This restaurant has a superb view that has got very hospitable members of staff. To add to that their food is also amazing considering the hidden location of the beach. Plus, the drinks were icy cold!
There are countable people that sell souvenirs. And if you are in relaxation mode, you can also get a Thai massage. After telling you that it is a deserted beach and how beautiful it is, I don't think it will be fair to ask for more, right?
How to get to the Laem Singh Beach Phuket by boat
From Surin beach go south. If you are facing the sea, the southern side will be in your left side. You will then find a white signpost written in English. You will find a crew there  that will assist you to board a small boat right at the shore of the beach so that you don't get your feet and shoes wet. The cost is 100 baht per person. But if you are in a bit of a hurry or a group you still have the option of taking the whole boat at 400 baht. Remember to also get a card with a number to take to the guy on Laem Singh beach so that you don't get charged twice once you are ready to come back to Surin beach. Lucky for most tourists, the members of the crew can speak English.
Conversely if you are looking for a more complete and customized journey, then a Phuket private charter boat tour might be the perfect option. Simba offers a fully customized journey of your most highly desirable beach locations. Enquire today!
And now that you can get there by land
Excited as we are that now the beach is accessible by land, it's not that easy. So if you have kids, or you don't know how to balance well, I would suggest that you just use the boat. What makes it a bit harder by land is the rocks you will have to climb before reaching the main path. It's not so hard but a fall can hurt.
The path begins Patcharin Seafood restaurant, the only restaurant on Surin beach. It's an easy one to spot. Walk past the restaurant or through it if you like then start climbing the rocks. You will see the first sign. After those rocks, things become smoother and flatter.
The thing is, much as Laem Singh Beach was a bit harder to access, these days it has become a huge tourist attraction, thanks to the internet and the reviews that people have given this remote beach.
Category
Recent Posts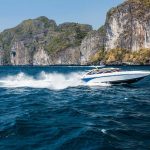 30 Jan 2022
Phuket boat price variations in 2022
read more