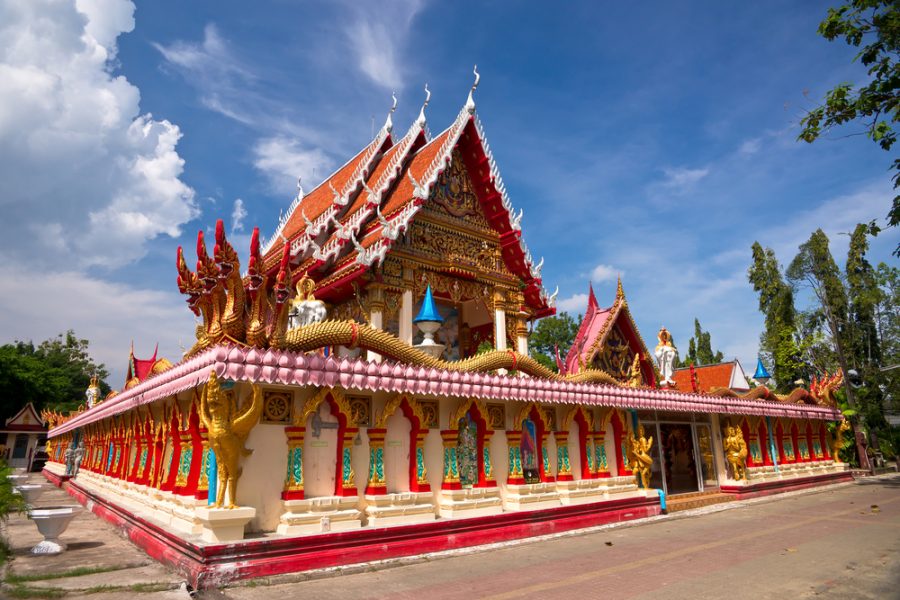 1 Jul 2021
Wat Phra Nang Sang Temple
Wat Phra Nang Sang Temple
Constructed more than 500 years ago, the Wat Phra Nang Sang Temple is the oldest Thai temple in Phuket. Much as it is said that the temple dates back over 500 years, one cannot really say with certainty that this is its real age because there have been some renovations and rebuilding that has been done over the centuries. So, it will be more accurate to say that it has been on the grounds that it's perched on for more than 500 years.
Most people claim that this temple is quirky.  This quirky temple was constructed when at the time, the main city of Phuket was Cherngtalay in Thalang. The quirky bit comes from the fact that it looks like its forever under construction with unfinished buildings that no one is making an effort to complete.
Stories behind Phra Nang Sang temple
There are various stories that have come up about why the Wat Phra Nang Sang Temple was constructed.  One of them claims that some powerful ruler from southern Thailand built this temple for his wife. The other says that it was built to honour a princess who had been sentenced to be executed. Sadly, she was innocent. She had just been framed. Because of her innocence, she oozed white blood which showed people how pure she was. Because of that myth, the temple also goes by the name, Wat Luad Khao which translates to 'White Blood Temple'.
Here is more… When the Burmese invaded Phuket in 1785, the people who fought them off were led by two sisters. The people of Phuket gathered at front of the temple to watch the battle. Every year in the month of March, this battle is celebrated at the Phuket Heroines Festival that is held in Thalang.
What you will find at Phra Nang Sang temple
The temple grounds have quite a number of main buildings. Most of the buildings are decorated with lots of elaborate ornaments, surrounded by lots of statues of various origins hence they don't have a similar theme. However, most of the things you will find here have been influenced by a mixture of Chinese and Thai mythology.
The central building at the Wat Phra Nang Sang Temple has a more traditional style, excessively ornamented with gold. Red is the main colour of the building. It also has a lot of paintings that somehow tell a story of Lord Buddha's life and major historical events.
As you move further through the complex, you will find a human size stature of a police man next to a lion and a tiger. The policeman statue doesn't have an arm. So, if you are the type to draw conclusions then you will probably think these concrete figures are telling a story of how a cop's arm was eaten by the lion or tiger.
On the grounds of the temple are statues of Thao Sri Sunthon and Thao Thep Kassatri. There is a larger statue at the Heroines Monument which is located on the main road between Phuket City and the airport. As you drive from Phuket airport, you can see the front part of the temple from the road.
As you go behind the red and gold building at Wat Phra Nang Sang Temple grounds, you will find another building that looks totally different in terms of its style. The gates of the building are guarded by god warriors armed with automatic weapons. There is also a small reclining Buddha which is way smaller compared to the huge one that can be found at Wat Sri Sunthon, towards the south of Thalang area. There are also two Buddha heads made from tin.
A temple with such diverse attractions is definitely worth a visit.
Category
Recent Posts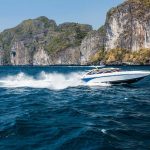 30 Jan 2022
Phuket boat price variations in 2022
read more