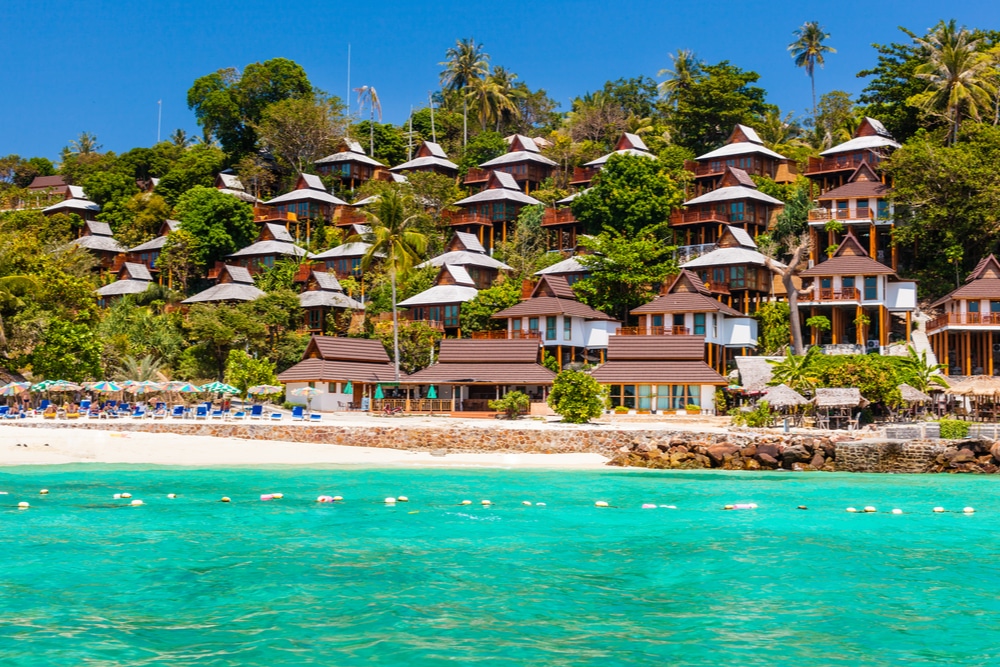 30 Jun 2021
Best areas to stay in Phuket
Is it your first time in Thailand? Then you definitely want to know what are the best areas to stay in Phuket. Lots of questions must be running through your mind. You are probably wondering which hotel to book or which beach has the best resorts to stay at. So many questions… So many places to choose from.
If Phuket is your next holiday destination, then the place you will choose to stay at will definitely impact on your holiday experience. There are lots of beaches and hotels. Each one of them have their own distinct ambiance. So, if the plan to have a blast in Phuket, then you need to choose one that will suit your needs, preferences and personality. So don't rush your search for places to stay in Phuket because this can make or break your holiday.
Now it all depends on what you plan to get out of your holiday. Is it a family holiday? Do you want to party all night or you are looking for a good escape away from the crowds? Are you just there to laze around on the beach or you want places where you can easily go snorkeling? The great thing about Phuket is that you will always find a place that is suitable for whatever activities you plan to engage in.
This is why we are bringing you this comprehensive guide so that it can help you choose the best areas to stay in Phuket based on your preferences. We will highlight the main destinations for you. So, lets dive in. Remember when choosing, to select a place that suits the kind of traveler that you are based on the facilities provided, together with the ambiance.
For Family and Couples
North or South Patong
This is one of the busiest and most commercialized places to stay in Phuket. For people who plan to shop, there are lots of places to venture to. Plus, if you get tired of shopping they also have plenty of bars and restaurants.
Much as it is a lively place, it is ideal if you want to escape the hustle and bustle of city life without sacrificing on the comfort that the city life has to offer.
There is Patong beach which is just a trek away. And if you are looking for places to stay in Phuket that are surrounded with beautiful beaches, North or South Patong is ideal.  You will have accessibility to fantastic beaches such as Kata, Karon, Kamala and the Laem Sing beach.
It gets crowded though because tourists love the place. But one can survive. The hotels we recommend that are affordable are Sea Sun and Sans Resort and Spa, The Bliss Hotel. For the high-end best areas to stay in Patong, try the Nap Patong Hotel or Kalima Resort & Spa.
For Singles and Party People
Central Patong
For the party hoppers, this is the place to be. It's the busiest spot in Phuket and the centre of all nightlife in Phuket. The Patong beach is quite close too and is near the craziest street, Bangla Road which is also the party hub of the island. During the day, the street is pretty polite and dramatically transforms at night. Cheap liquor, blasting music, neon-lit bars, you'll get it all here. Plus, if you are looking for some adult entertainment, you will get it here too. So, if partying is your thing, you will have enough clubs to do your party hopping.
The Swiss Palm Beach Hotel and Patong Beach Hotel are our affordable hotel options. For the premium spots, The Millennium Resort and the Holiday Inn Resort are the options we'd go for.
For couples, families and honeymooners
Karon and Kata Beach
Here, there is the beautiful golden sands of Karon or Kata Beach to feast your eyes on. The places you will find here are pretty polished and there is plenty to do on Karon Beach. The resorts, bars and restaurants are plush. Kata is the smaller beach here. What makes it beautiful is that the beach is lined with palm trees. Don't get us started on the crystal-clear waters and white sandy beaches.
So, if you are looking for places to stay in Phuket with a serene ambiance, but not too far from the city, head on to Karon and Kata. The nightlife is a bit laid back, the beach bars are fantastic and you can just laze around with your drink as you enjoy some mellow tunes in the background. You can also do some good shopping here.
If you want value for your money, go to Hotel De Karon or Best Western Phuket Ocean Resort. For the high-end options stay at Karon Sea Sands Resort or Centara Karon Resort.
For History and Culture Lovers
Phuket Old Town
Phuket old town is full of historical European architecture. The streets have Sino-Portuguese buildings, shops and cafes and the buildings are certainly old-fashioned and highly photo-worthy. If you are looking for best areas to stay in Phuket away from the urban setting life, Phuket Old Town is where you should be heading. The place is famous for night markets selling clothes and souvenirs. Musicians and performers entertain shoppers.
For hotels, the affordable ones are the Memory at On On Hotel or Casa Blanca Boutique Hotel Phuket.
For Luxury and Privacy
Bang Tao Beach 
If you are looking for places to stay in Phuket that are on the high end, then Bang Tao is the place for you and it has Bang Tao beach, a beautiful beach that is lesser known. The white sand stretches 6 km and you can lounge on sunbeds and under umbrellas.
The reason you would want to stay here is because the place offers both luxury as well as complete isolation from the busy city. You can get very luxurious high-end villas with private pools which cover a large area of the Bang Tao beach. Here, full room service will be provided.
It's far from the city so there isn't really much to do here other than enjoy your hotel stay or lounge at the beach.
The luxurious places that we recommend for your stay are Banyan Tree Phuket and the Dusit Thani Laguna Pool Villa for luxury and elegance.
Category
Recent Posts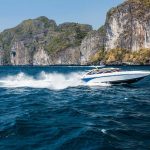 30 Jan 2022
Phuket boat price variations in 2022
read more