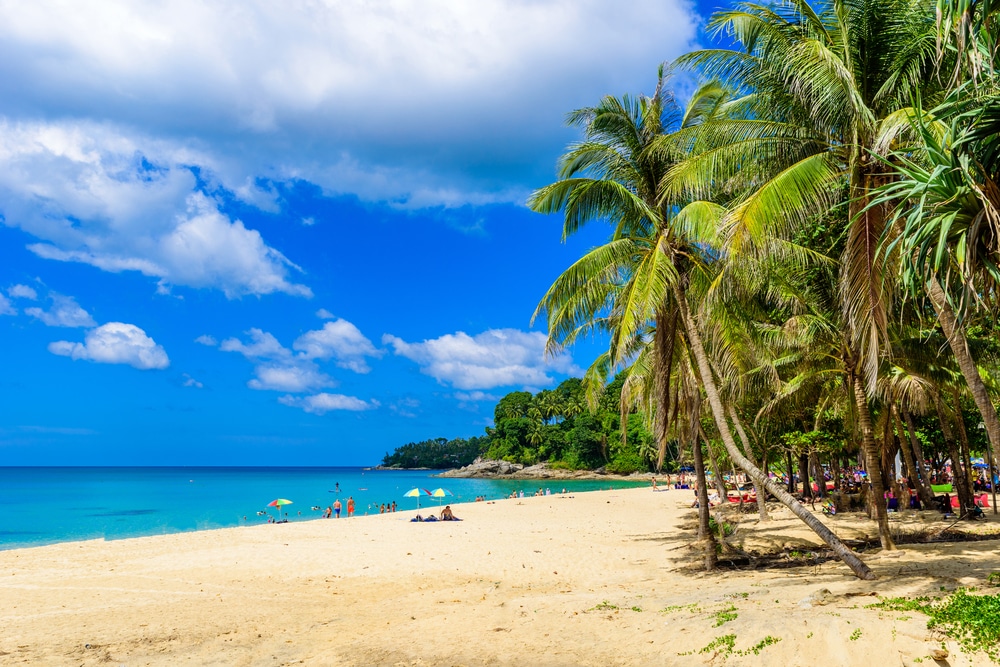 15 Jun 2020
Surin Beach in Phuket
Surin Beach Phuket
Nestled on the West Coast of Phuket, the sensational Surin Beach is a wonderful place for some sunbaking or water activities. Placed at the foot of Millionaire's Row, Surin Beach is a 1 kilometre stretch of beach that is guaranteed to satisfy beach-goers.
The beach is surrounded by shops, restaurants, resorts and residences. While it can get busy in the peak summer months, visitors will notice it is much less frequented when compared to Patong and Kata Beach. So what is there to do at Surin Beach in Phuket? Let's find out now.

Snorkeling at Surin Beach
During the peak season, Surin Beach is an ideal Phuket snorkeling location. This is because the waters are ridiculously calm and clear. The avid snorkeler can venture to either the Northern or Southern ends of the beach and find great snorkeling spots located by the rocks. For those looking to hire gear, there are vendors located along the 1 kilometre stretch of beach, who'll provide all you need for approximately 200 baht. With that said, we advise you to avoid snorkeling here during the late October to early March period due to the variable weather conditions and rougher seas.
Surfing at Surin Beach
While the rougher sea weather between late October and early March make Snorkeling next to impossible, it is the perfect weather for those looking for a surf.  While ideal, be prepared to fight the crowds in search of the perfect wave.
There are three sections of Surin Beach recommended for surfing. The Northern end, the Southern end and in the middle. We'd recommend, unless you are an ultra-experienced surfer to avoid the middle section as it is rocky and considered quite dangerous for novice riders. If you are keen to give surfing a go, then boards can be hired from the lifeguard posts for approximately 300 baht per hour.
Various other Water Sports
If Snorkeling and Surfing are not your thing, but you are still in search of a rush, then there are plenty of other watersports available at Surin Beach. Kayaks are without doubt the most popular alternative, and you'll see many in the area if you arrive during the hot summer months. Boogie Boarding is also a popular surfing alternative and these are seen in great volume between May and October when the tourist numbers are lower.  With that said, even boogie boarders can get into danger so it might be worth picking a calmer location if you are just starting out.
Where to Eat along Surin Beach
The restaurants in the Surin area are reflective of those that call this location home. Namely, they are the types of places that cater to the rich and therefore are of high-quality and standard. The food is first class and most menus are very diverse in their offerings. You can expect to find most types of cuisine available here. Some of the more popular choices are Mediterranean, traditional Thai, and Western dishes.
We recommend trying out the following restaurants:
Cudos Surin Beach Restaurant – this establishment is located in close proximity to the Plaza and offers  guests many tasty Mediterranean dishes.
Diamond BeachClub – This Beachfront club and bar is an incredibly popular dining choice with great Mediterranean food offerings. Very hip and trendy.
Oriental Spoon Grill and Bar – Renowned for its delectable fresh seafood, this tasty establishment provides a Sunday roast to die for. Located inside the Twin Palms.
Walk through the local Food Stalls
If you venture back off the beach to the streets behind, you'll stumble upon a more authentic Thai experience. The local stores here offer up Thai Food, an assortment of other Asian style cuisine and convenience stores if you just want to grab something quick and easy to take with you to the beach. The number of stalls increases exponentially during the peak tourist season so expect a lot more options if traveling here at that time.
The Surin Beach Nightlife
To be perfectly honest, if you are looking for a clubbing scene then Surin Beach is hardly going to be recommended to you. That is, unless you are reading a web review from pre-2016. That is because the Surin Beach Phuket region used to have a bustling night scene.  This all changed in April of 2016 when the beach clubs were all closed and demolished as a result of being initially illegally built. If you are looking for an all-night beach party, you are best to look elsewhere.
A beach well worth a visit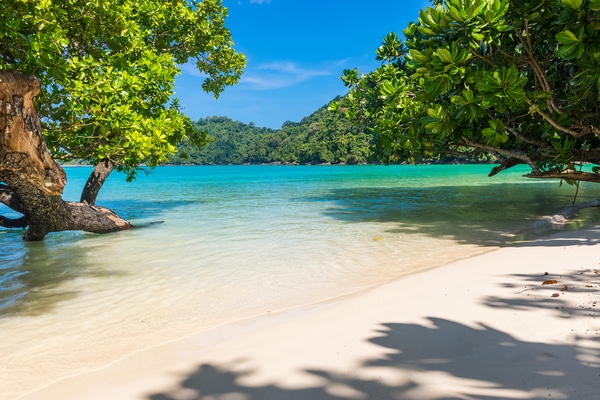 Surin Beach in Phuket definitely has lots to offer those looking for an alternative to the more popular beach locations. It is a relaxing experience, yet one that offers plenty of activities for those looking for more than a tan and a good book. You'll also find less unruly behaviour than you would on some of the more well-known locations, such as Bangla Road, making it a great place to take the kids.
Category
Recent Posts
30 Sep 2021
Things to do in Wat Cherngtalay
read more