27 May 2020
Visit Mai Khao Beach
The Sensational Mai Khao Beach, Phuket
Mai Khao Beach Phuket is one of the longest beaches found in Phuket. Much as the beach is long, the list of things to do while there doesn't match the length of the beach. There are some parts of the beach that still look a bit deserted just as they did about 3 decades ago. Basically, the whole essence of going to this beach is to get away from it all. So if you want some 'me' time while visiting Phuket, this is an ideal a spot as you might find. This is because you'll likely find yourself alone on one of the longest beaches in Phuket soaking up the sun, walking on the soft sand and enjoying the waters in a solitary fashion.
Things to do in Mai Khao Phuket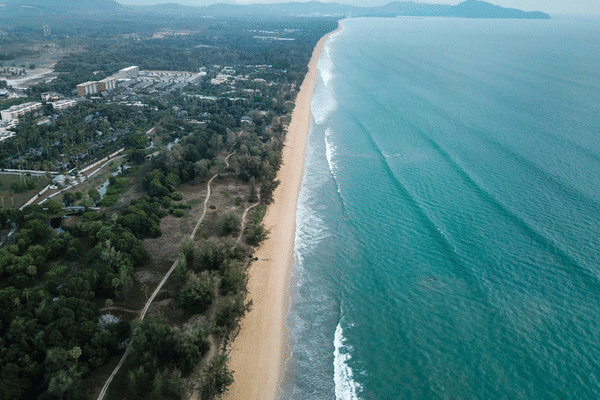 So if this beach is that quiet, what is this long beach famous for then?
Well, there have been some developments here and there. However, food vendors and umbrellas are yet to cover the beach. So if lazing around is not your cup of tea, there are some great family-friendly attractions which you can choose to visit while in Mai Khao Beach Phuket.
Here are a few things to do and places to check out for those looking for less solitude….
Sirinath National Park
If your plan is not to do nothing, then you might want to start your adventure at the Sirinath National Park. This park is where this long beach begins and where Nai Yang beach ends. It covers more than 10 miles of fine sandy beach.
Locals love to hold picnics and camp during the weekends as they watch their kids play in water. Just for that, you will still need to pay the National Park entrance fee.
Spotting Planes
Now, while at the National Park, you can kill two birds with one stone – have your picnic and spot planes. Most planes fly above the park as they land at Phuket International Airport.
Plane spotting is one of the most popular things to engage in at Mai Khao Phuket. There is an easy access to the western end of the airport's runway at the southern part of the beach. This spot is very peaceful. On a daily basis, people usually meet at the end of the runway and take photos next to a plane.
Lucky for you, if you are here to spot planes, you won't have to wait for long. The airport has a 30 flights per hour capacity.
Wat Mai Khao
The Wat Mai Khao is a temple that isn't that popular but it is worth the visit. It is quite hidden from the road and to be honest there isn't anything architecturally interesting there other than the small bird sanctuary hidden in the park that is behind this temple. This little hidden treasure is worth taking a photo of.
This bird sanctuary is surrounded by a protective wall as well as a tiny lake that has trees growing in the water. The sanctuary is shelter to a large number of white birds. The temple is a bit strict so driving through is not recommended.
Turtle Village
This is a 2-story building which is the main shopping and dining complex in Mai Khao Beach Phuket. It is built around a central square with a fountain made of 3 turtles on top of each other. To keep up with the upscale resorts surrounding this complex, the shops and restaurants here are also up top, making it very inviting to guests who reside at the surrounding 5-star beach resorts.
Splash jungle water park.
Unmatched in southern Thailand, this water park is next to Phuket Airport. It is perfect for people who love water… and by people, I mean kids. This water park on Mai Khao Phuket offers kids the perfect and exciting outing on and in water. Much as it is a bit pricey, the Splash jungle is the perfect destination for your kids have some invigorating fun. Activities include sliding down tunnels and spinning funnels, water slides and pool.
Marine turtle foundation
Much as it is part of the JW Marriott Resort, the Mai Khao Marine Turtle Foundation actually sits on Mai Khao Beach Phuket. It all began in a bid to protect nesting turtles found on the beach as well keep the seas and beaches clean.
Baby turtle release
If lucky, especially during the Songkran Festival, you might bear witness to a baby turtle release.
Every year, between the months of November and February, the giant Ridley Sea Turtles climb onto to the shores of the sandy beach at night and lay eggs. If you happen to be here to experience this magical baby turtle release, you can sponsor one and brig near the water.
Unfortunately, these creatures are quite shy so chances of them coming back are slim.
The thing is Mai Khao Phuket is a very idyllic beach which can get up to 50 metres wide at high tide. Enjoy the turquoise colors of the sea and the chance to take stunning pictures of the planes and the airport. Check out some of the other great beaches in Phuket.
Category
Recent Posts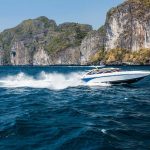 30 Jan 2022
Phuket boat price variations in 2022
read more