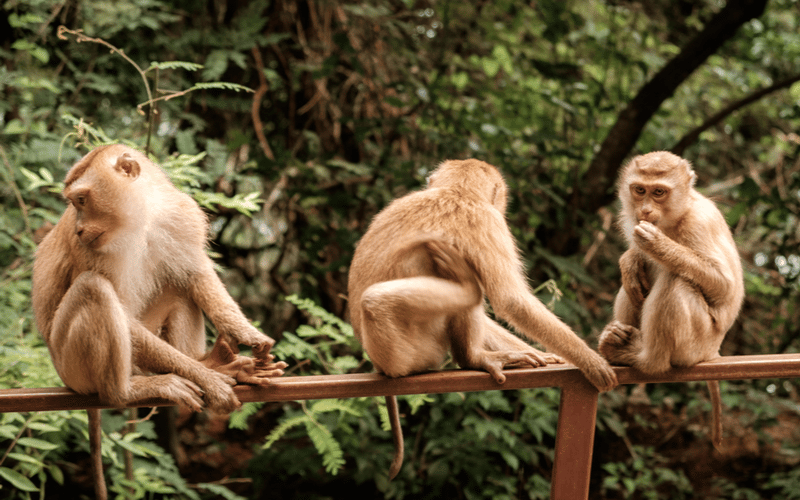 2 Aug 2019
Monkey Hill Phuket
Day Trip to Monkey Hill Phuket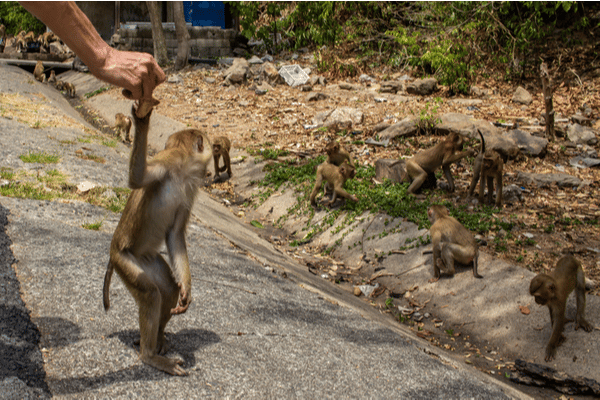 One of the most commonly sought after activities while in Thailand is a day trip to Monkey Hill Phuket. Let's be honest, a major draw card when holidaying in the region is to witness monkeys up close and personal. Many of the travelers who venture to the Phuket region are coming from locations where monkeys are not inhabiting (such as Australia, England and the USA) and therefore have not witnessed monkeys in the flesh.
This is where Monkey Hill comes into play. This popular attraction affords visitors with the opportunity to trek up to a location where monkeys are rife. Enabling tourists with the chance to interact with wild monkeys up close.
Where is Monkey Hill Located
Monkey Hill, known to the locals as Khao To Sae, is an extension of Toe Sae Road and can be reached easily. The most common route to the hill is via Thepkasattri Road. If travelling up Theapkasattri Road, turn left following Phuket Prison. This places you onto Toe Sae Road and in perfect position to either park your car and hike up to the top of the hill, or to take the car directly to the top.
Please be aware: The road to the top of the hill is closed to motor vehicle traffic between the hours of 5pm and 8pm.
Walking up the Hill
For the best experience, consider walking up monkey hill phuket in order to maximize the experience. Walking up the hill is a fair hike, and the distance from bottom to top is approximately 3.5 kilometres.
Doing so it will be one of the best sunset view points in Phuket region. Contrary to popular belief the best views are experienced on the walk up the Hill and not at the top as the views from the summit are obscured by an excess of antennas and satellites. In addition, travelling to the top by foot allows you to wander shoulder to shoulder with the monkeys but make sure to keep a firm grasp on your wallet (and especially your food) as monkeys are notorious for their thievery.
The walk up monkey hill begins with a shady section that affords you with shelter from the sun. This is vitally important in the summer months in particular when the hot summer sun can become quite unbearable. Despite the initial gradual incline it does angle up quite significantly as you progress and can be quite difficult for those that are not in great shape. So if you have been experiencing health issues or are carrying a niggling injury or two then a scooter might be a better option.
Riding a Scooter up the Hill
The benefits of travelling up Monkey Hill phuket on a scooter aren't just for those that are older or experiencing minor injuries that would make the hill climb uncomfortable. It is also highly beneficial for those that are looking to reach the summit quickly and also for those keen to avoid sweating it out in the humidity.
Best Time to visit the Monkeys
While the Hill can be visited at any time during the day, generally you'll not be spending the entire day up there so you'll want to trek up at a time that allows you to get other activities done during the day. Whether you have a trip to Patong Road, Big Buddha or other Things to do in Phuket will likely dictate the time of day you'll be visiting.
We suggest that the best time if you have other plans for the day is late in the afternoon after the hottest part of the day has passed. This allows you to trek up and not worry about the heat and the humidity as all your activities prior to a return to the hotel or hostel have been achieved. Conversely, you could also trek up Monkey Hill during the early morning hours before the sun is at its most potent.
What should you bring with you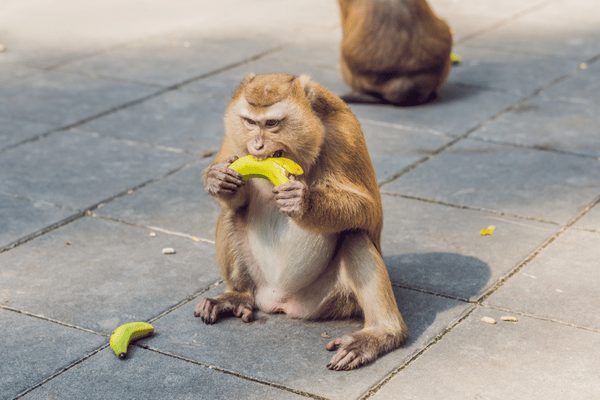 We'd highly recommend bringing some essentials with you on your trip to Monkey Hill. Based on our experience, the items that we would consider essential include:
Water – this is due to limited opportunities to purchase items on the walk up to the peak
First Aid essentials – this is a no-brainer for any nature trek as the possibility of injury is always there
Smartphone or a Camera – duh! Of course, you'll want to take some photos to catalogue your experience (make sure to keep an eye on these items and a firm grasp as the Monkeys will be curious)
Money – you won't need much but it is also handy to carry some in case you misplace/forget your water or anything else that you may have forgotten
Bananas and/or Nuts – In order to draw the monkeys closer of course. It's best to buy these at the bottom of the hill especially if you are walking up
What are the Monkeys like?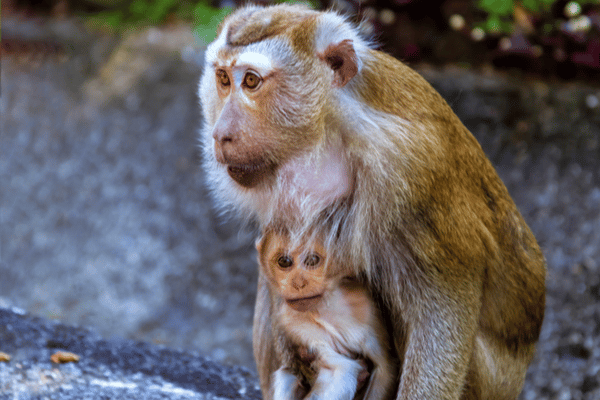 In one word – cheeky. At the end of the day these little critters are wild animals so you must remember to be extra careful around them. But with that said, there is definitely nothing to worry about in terms of safety. Just make sure that your valuables are kept safe and secure. As wild animals, they'll often fight and scrap but this is natural behaviour and nothing that should concern you. They are just monkeys being monkeys.
You'll see a wide range in the age of monkeys on Monkey Hill – from young, to grown up and the elderly. One thing to consider is to leave any monkeys alone that are carrying a child as, like most mothers, they can be protective and as such you should afford them their space.
In Conclusion
Monkey Hill Phuket is definitely well worth visiting and likely to provide you with fantastic memories of the region. The chance to get up close and personal with these magnificent animals is a rare opportunity and well worth considering. With that said though it is not suitable for everyone, especially those that are unsteady on their feet and inexperienced in riding a scooter. But even so, for these people, the opportunity is there if willing to take a Taxi up the hill.
At the end of the day, a trip to Phuket is all about embracing the experience and undertaking activities that you normally wouldn't have the opportunity to do. A trip up to monkey hill is definitely one of these!
If you love the monkey experience then you might want visit monkey beach as well.
Category
Recent Posts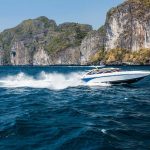 30 Jan 2022
Phuket boat price variations in 2022
read more